Philip Savarese – Broker
Phone: (609) 597-7653 • Email: pjsavarese@greatercoastal.com

After achieving a B.S. in engineering from N.J.I.T. and working 10 years in the corporate world, the New York City born-and-raised entrepreneur relocated to Long Beach Island to pursue his passions of real estate and sport fishing. Founder and CEO of GCR Greater Coastal Realty, Inc. and Coastal Associates, Inc., Phil has been brokering and developing New Jersey real estate since 1985. He also has his Broker License in the state of       Florida.
---
Susan Racioppi
Phone: (609) 290-7800 • Email: sueracioppi@greatercoastal.com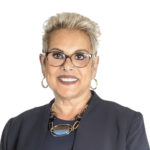 Professional, Knowledgeable, Task and Goal Oriented, Service and Commitment. Whether you are looking to buy or sell real estate, before your search begins, start out by aligning yourself with a REALTOR that will best represent your interests. I, Susan Racioppi, hold a New Jersey Real Estate Brokers License. I have been SUCCESSFULLY representing both buyers and sellers since 1985.
---
Ann (Nancy) Cowhig
Phone: (609) 618-3494 • Email: anncowhig@greatercoastal.com

Ann has been a Realtor-Associate since 1992. She started her real estate career in Middlesex County, NJ, and previously worked in corporate business in Human Resources, making the transition a natural to assisting people with their real estate needs.
---
Laura and Larry Leary
Phone: (609) 290-1076 • Email: TheLearyTeam@greatercoastal.com

We have been residents of Ocean County living on the water for over 25 years with experience in Sales, Marketing and Finance. Over the years we have gained a vast knowledge of the area, focusing mainly on Waterfront properties. Working together as a team we can help both the buyer and seller with the information needed to make an informed decision on the sale and/or purchase of a primary or secondary home by the sea.
---
Pete Hutto
Phone: (973) 454-4454 • Email: petehutto@greatercoastal.com

Originally from North Jersey, I relocated to Beach Haven West permanently in 2002. Before joining Greater Coastal Realty in 2009, I was Vice-President of Investment Operations at Brown Brothers Harriman in New York City. I graduated Seton Hall University in 1992 with a degree in Finance. As a North Jersey transplant, I have a keen awareness of what people are looking for, whether it be year-round living or just summer enjoyment.
---
George Gotthold
Phone: (609) 597-4657 • Email: georgegotthold@greatercoastal.com

Since relocating to the Shore, George has been continuously involved in all phases of real estate, primarily in the market of listing and selling waterfront homes. He is very familiar with all areas on the Mainland and LBI, and has extensive knowledge of all phases of construction and home inspection issues.
---
Judy Miele
Phone: (609) 290-3372 • Email: judymiele@greatercoastal.com
Judy has lived at the Jersey Shore for over 13 years. She enjoys watching positive changes, and being part of the growth and management for her community. If you are looking for someone who will represent your interests in Real Estate, she is a great choice. Judy is pleasant and professional, hard-working, enthusiastic, and an organized person.
---
Dennis Garbacki
Phone: (609) 290-5700 • Email: dennisgarbacki@greatercoastal.com

Dennis is a native to the Long Beach Island, Manahawkin shore area, growing up as a child, living year around in Barnegat Light and working with his family commercial fishing business. In the late 70s he got his 100 ton Master Captain's License and ran a 100 passenger 70' fishing boat out of Barnegat Light. He received his real estate license in the mid 80s and been an agent with the GCR group since and lives in Manahawkin. Not only in real estate but also the owner of East Coast Marine Brokers, Inc. which is a boat business in Lanoka Harbor, N.J. He knows shore homes and boats go together and can help you with either or both if you are looking to own or sell. Give him a call at (609) 290-5700 even if you are curious and have any questions about the area which he would be happy to assist you with your great living at the shore experience!
---
Diane Kett
Phone: (609) 709-2897 • Email: dianekett@greatercoastal.com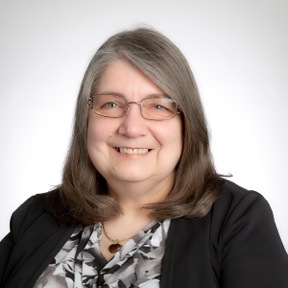 Originally from Bergen County I relocated to Southern Ocean County in the early 1980's. I became a licensed Realtor in 1985 and specialized in vacation homes and investment properties both on Long Beach Island and nearby Mainland. A mother of 3 daughters and grandmother of 6 my passion for this area is as great now as the 1st time I crossed the bridge to LBI! Let my knowledge of the area and experience in buying, selling, marketing, as well as renting help you to find all that this area of the shore can offer you!
---
---
Tracie Johnson
Phone: 609-709-1251 • Email: traciejohnson@greatercoastal.com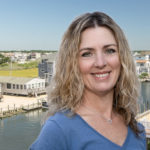 Tracie has been a resident of Manahawkin since 1996. As a Fairleigh Dickson University graduate with a degree in Marketing, she has spent the past 27 years in the transportation industry. During this time she has had the opportunity to manage a variety of different functions within sales and business development. She has extensive knowledge of account management and operations in logistics and transportation. She is honest, hardworking, and extremely dedicated to the needs of both the organization and her clients. Her goal in joining the Greater Coastal Realty Team is to utilize her knowledge and ability to understand customer needs and wants. Whether it's selling purchasing, leasing, managing waterfront vacations homes, upland estate homes, and/or investment properties Tracie is ready to represent any transaction.
Heidi Wittman
Phone: 609-361-4210• Email: heidiwittman@greatercoastal.com
Heidi obtained her New Jersey Real Estate License in 1992 and had a successful career in Warren County, where she marketed and sold farms, estates, vintage homes, subdivisions and vacant land. Heidi joined us in 2003 after moving to Ocean County full time. In 2006 she started a new venture: Heidi bought a boat hauling business with her son; they ran it successfully for 12 years until its sale in 2018. Heidi now sells real estate full time once again and has decided to return to Greater Coastal Realty. We welcome her back!
Returning to GCR made sense, as the former owner of a local boat hauling company, Heidi was afforded the opportunity to learn the local water ways, various depths of the lagoons, bridge clearances, distance to the bay, how the low tide and high tide affects boating, and all the ins and outs of local boating in the area. She can match the needs of her client's boat as well as the needs of her client! Heidi brings years of boating knowledge to real estate.
A native of NJ, Heidi has lived Bergen, Morris, Warren and Ocean Counties. She would spend her summers "Down the Shore" and in 2003 she made Manahawkin her full-time home. Here she raised her children into successful adults, owned and ran a vibrant local business, was a Brownie Leader, Soft Ball Coach, and a Choir Mom. Today Heidi stays involved with the community by working hands on with the local neighborhood community garden, and in the summer, you will find her selling produce at the Community Center with the neighborhood children. From 2007 to 2018 Heidi was an assistant for Opera Lectures at the Surf City Library. Being involved with community events is something that has always been important to her.
Let Heidi help you with any of your real estate needs. She is your local real estate professional. Her years, of experience, knowledge and dedication speak for itself when it comes to the number of satisfied buyers and sellers she's had the pleasure of bringing together. Heidi is honest, hardworking and always operates with the highest level of integrity. Whether you are looking to buy or sell a home, a vacation home, retirement home, vacant land, if you are in need of a rental or need commercial space, Call Heidi Today, You Will Be Glad You Did!
George DiDonato
Phone: 609-240-9123 • Email: georgedidonato@greatercoastal.com
George is an experienced Real Estate Broker, Mortgage Banker, and Home Builder. Driven by the pursuit of excellence, he takes pride in providing the best comprehensive real estate services possible. As an Associate Broker Realtor his goals include achieving win-win negotiations for buyers and sellers, close attention and completion of all the particular details of your transaction, and always remain in close contact to solve those frequently experienced unanticipated problems. In addition to his primary job functions, George has been recognized by his clients for his extraordinary commitment to local market knowledge. Complete customer satisfaction always meant word of mouth referrals could be counted on as his best source of future business.
George's passion for real estate can be traced back to age 16, where he spent significant time working after school part time, learning the skills of new home construction and the dedication to getting a job done right. As a early entrepreneur, he specialized in understanding the real estate market potential, and purchased his first rehab home at age 18, to remodel and resell, using the profits to finance part of a college education. George has built all of his personal homes, with the largest being over 10,000 square feet. The same care taken to construct his own homes can be used to build yours. While earning his Bachelors Degree in Business Administration from Rider University, George became a licensed agent at age 19, and competed the standards and requirements for a Real Estate Brokers license in 1979, at the age of 23. George has made a life long commitment to serving the community with the benefit of his knowledge and experience, making a much smoother transaction the goal.
Having worked the real estate industry for over 40 years, sharing experience with thousands of real estate transactions, you can benefit from his extensive knowledge in zoning laws, water front requirements, CAFRA, FEMA, and DEP regulations too. As a seasoned agent, he is passionate about advancing land use for water front vacation homes, while responsibly preserving the environment for future generations. In addition to administrative work, he is also involved in real estate staging photography, and ariel drone photography.
A pioneer in the Mortgage Industry, George became the founder of DiDonato Mortgage Company, Licensed Mortgage Bankers. He started his simultaneous 2nd career in 1984, when interest rates were at 18% for residential mortgage loans. Driven by a mission to provide faster service, with reduced financing anxiety, George is best known for leading the way with new computer driven technology to achieve a top mortgage sales award for the east coast. George was featured on CNN in an interview with Lou Dobbs, demonstrating how his clients were among the first in the nation to have the mortgage applications approved in three days, without the hassles typically found with other lenders. His extensive knowledge will help you to navigate the complexity of the financing part of your new home purchase in the now so heavily regulated mortgage financing industry.
Beginning his real estate career at such a young age, George gained unparalleled experience in a multi-faceted fashioned manner in central New Jersey, while also establishing himself as a respected name in real estate at the Jersey Shore owning several second homes, from the 1990's to the present in Long Beach Island. Currently working as Broker Associate for Greater Coastal, George has now made Long Beach Island his permanent home.
Donna Angeli
Phone: 609-756-9081 • Email: donnaangeli@greatercoastal.com
Donna in the performance of her Real Estate Career brings optimism, energy, enthusiasm and a passion to couple new home buyers with new home sellers. Having over twenty years experience living in the local East Point section of Beach Haven West, with strong community involvement, she has gained significant intimate knowledge of the real estate market. Driven by her passion for the market, she takes pride in providing the best service possible, and willing to work harder to earn her place as one the top real estate producers in the area. As an agent her goals include a strong commitment to building strong business relationships with her customers, by always listening, caring, and staying in touch.
Donna's passion for the shore houses can be traced back to when she decided to purchase her first waterfront shore house. She knew she only wanted to live in a waterway community and enjoy all that lagoon life has to offer as an avid boater. Donna spent significant time working on understanding the market from the perspective boaters would have who are looking for the next home to dock their boat. Being an avid boater herself, Donna has personal familiarity with all the waterways of the Beach Haven West community. From the view of the boater, she has a keen perspective of the most desirable locations sure to please the active boater looking for his new home with his/her personal docking privileges.
Donna's previous work history immediately found its niche to apply her technology skills to the real estate industry. She has worked in the casino/hotel industry for thirty-five years, gaining experience in commercial construction and staging 5-star hotels and restaurants. With her vast experience in technology, she developed basic tools to track data trends and how consumers shop the real estate market. Donna is an agent that specializes in marketing homes though using broad digital awareness, applying database market segmentation and constant representation on all social platforms.
A pioneer in the casino/hotel industry, Donna worked her way up the corporate ladder to an Officer position of the organization as Vice President and Chief Information Officer. She started her career as the software application developer and through her tenure she became not only a well-rounded technologist but also extensive business knowledge by aligning technologies to a multi-billion-dollar property's needs. Donna holds a BS degree in Computer Science and Mathematics and also an MBA with concentration in Finance and Economics.
With every opportunity, she is ready to place her enthusiasm, skills, and market knowledge to work for you. Her combination of skills will give your search in finding your new waterfront home a new vision and perspective that you never expected.
Joyce Bianco & Joan Testa
Phone: (609) 234-6897 & (732) 614-3980 • Email: beachbum1962@comcast.net jtesta1960@yahoo.com
The Dynamic duo sisters Joan & Joyce have been rooted to LBI over the span of their life. Our grandparents were year round residents of Holgate back in the 1950's, 60's, and 70's. Engraving us with a deep, wonderful, love, and commitment to this fabulous water community. Enjoying the beautiful beaches of LBI or fishing the vast waters of Barnegat Bay, we would proudly love to help you create your wonderful memories also. Whether buying or selling our number one commitment is to you and your family.